With winter knocking at the door this is probably a good time to go over where you can find some Vegan Boots. I always dread winter, not only because of the cold and little sunlight, but because I will inevitable see fur-lined coats and boots everywhere. In this article I will tackle one of these and let you know where you can find some stylish vegan boots in-store and online.
Where to find Vegan Boots in a Brick and Mortar Store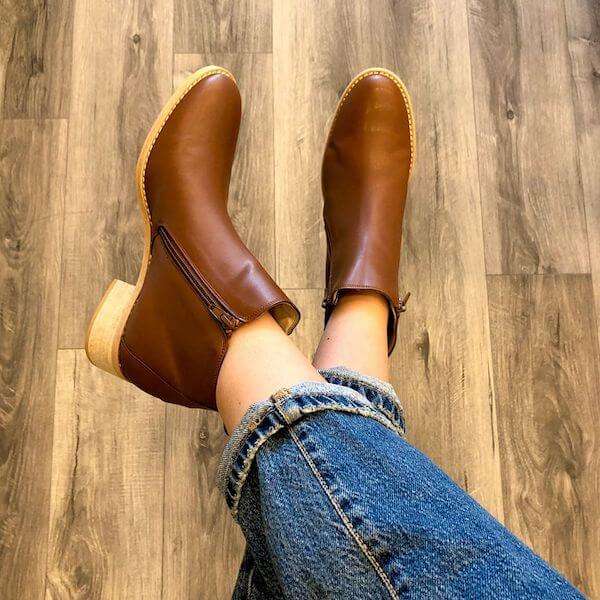 The Imperative, located in Vegandale, is probably the best place to shop in person because their whole store is vegan. They just don't offer footwear but clothing, accessories, books, household item, skincare and a lot more. Here you can find Dr. Martens or several other brands so its a great place to check out! They also have great sales at various times. Right now they are offering up to 90% off on their summer clearance sale.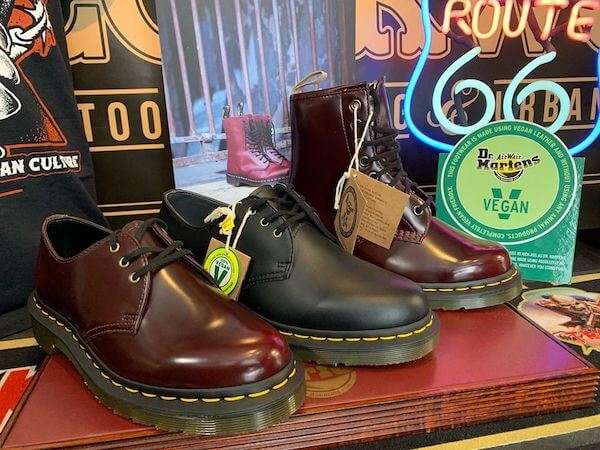 Dr. Martens have a really great selection of vegan boots for men and women. They also offer vegan shoes and sandals which is great to see.
Location: 391 Queen Street West.
This store has two locations:
1) 4 Trinity St. in Distillery
2) 686 Queen St. West
They don't have a ton of options but they are a few and look very nice. And if you are looking for a pair right now they currently have a pretty good sale happening for several models.
I am very excited to let you know about this place because I just learned about it myself. Call It Spring is an ALDO footwear brand and they are located in the Eaton Centre and Dufferin Mall. What is so great about this line is that use forest-friendly packaging, no single use plastic and they are a certified Climate Neutral company. Their products are made from vegan leather and post-consumer waste. I need to go check this store out soon. Stay tuned to our Instagram Page for updates!
Unfortunately that's about it for buying in person but there are a lot of good options on the net.
Vegan Boots – Online
Most of these places listed below offer shows from various different companies. There are more and more companies offering vegan boots around the world but this article mainly focus on the online marketplaces that offer multiple brands.
Matt and Nat is a company founded in Montreal and they were inspired by MAT(t)rial and NATure. All of their products are vegan-friendly and the linings are made from 100% recycled plastic bottles. You can find their amazing products from their website or in over 800 boutiques in Canada, US, Uk, Japan, Germany and Australia. They offer free shipping over $100.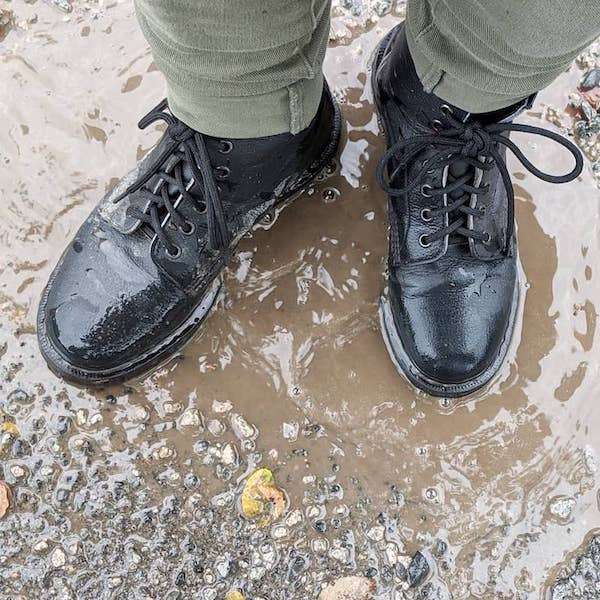 Got Nice Shoes has a store but it's located in Vancouver. So for the rest of us we have to order online. It is a great shop because they are an independently owned vegan business and they have loads of items to choose from. They offer free shipping over $59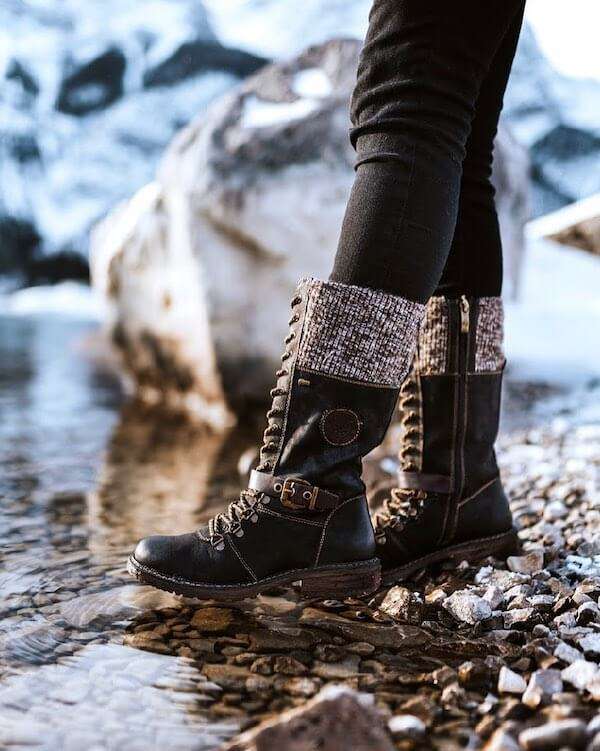 The Grinning Goat is Alberta's only vegan boutique and luckily they deliver to the rest of Canada because they have some great boots. Their name comes from Arwyn who was the first rescued goat rescued at The Alice Sanctuary. What is really great about The Grinning Goat is that the offer a couple of CSA approved began boots! I have not found this anywhere else so far. They are a really great company and offer free shipping over $75 so be sure to check out their boots.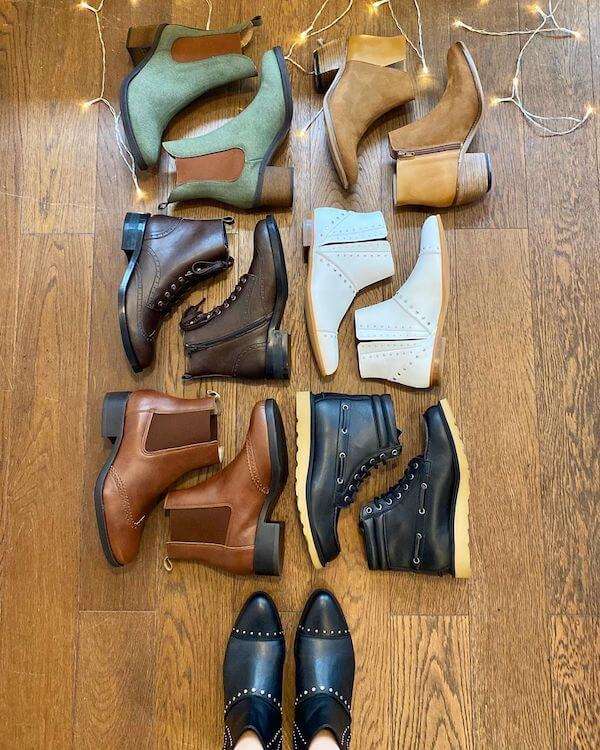 Moo Shoes is based in NYC but deliver to Canada. They are a vegan-owned business and they offer great boot along with many other items. Their store was founded in 2001 and it was the first one of its kind. They have a great selection of vegan boots and they are super stylish. Shipping is $35 to Canada.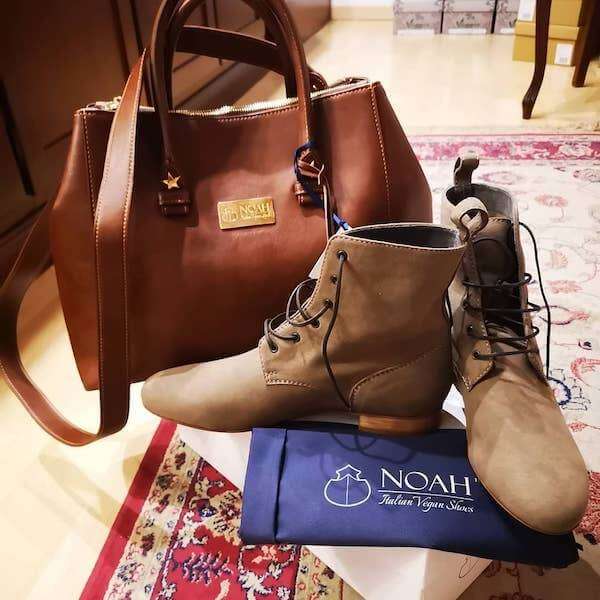 Noah offers a great selection of vegan boots from that come from Italy. Everything on their site is listed in Euro and a little more expensive than the others on the list but they have some very nice items with a European Style to them obviously.
Native – Vegan Boots
Native shoes is aiming to make their each pair 100% life cycle managed. It's not clear to me what that actually means but as of now they are able to recycle their shoes which is pretty amazing. And yes they offer boots as well! Right now they have a 20% off gratitude sale on select items with the coupon "GRATITUDE" and an additional 20% off Last Chance products so go check em out! Returns are easy as well because they add a shipping label with delivery and you have 30 days to return.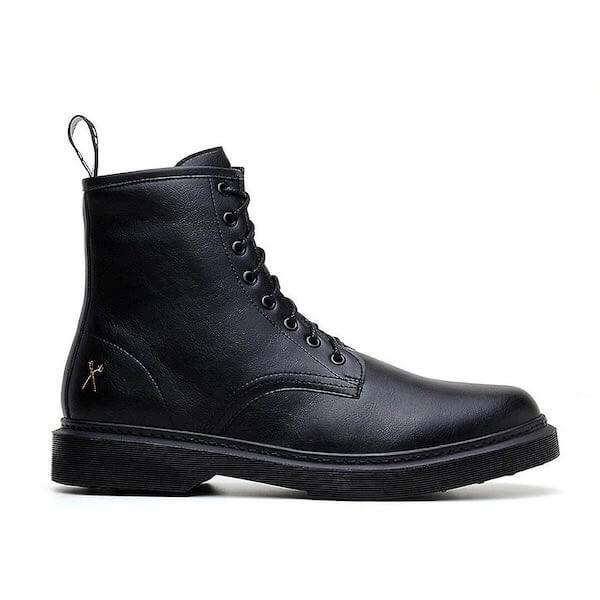 Avesu states on their website that they are the worlds only completely vegan shoe factory! They have a very large inventory of vegan items to choose from, which includes many stylish boot options. They offer so many styles because you can order from different companies from their website but, from what I understand, their signature brand is called 'Ahimsa'. My first pair of vegan boots that I ordered were from this product line actually and I still have them to this day, many years later. They take returns within 100 days as long as they haven't been worn.
---
Have I missed any places? If so please leave a comment below!